2020 in-state target spotlight: Davonte Davis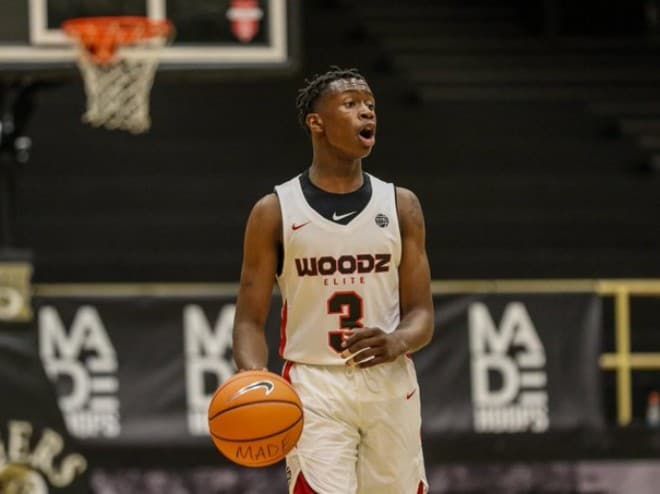 The in-state crop of basketball players in the Class of 2020 is one of the best in a while and is probably the deepest it has been since 2016. HawgBeat is taking a look at each prospect and talking to their coaches. Our series continues with Davonte Davis…
Davonte Davis
Position: Point guard
Size: 6-3 | 175
High school: Jacksonville
EYBL: Woodz Elite 16u
Offers: Arkansas, Florida, Abilene Christian, SMU, Southern Miss
Based on conversations with two of his coaches, Davonte Davis has the skillset you look for in a point guard, especially for Mike Anderson's "Fastest 40" style of play at Arkansas.
The Jacksonville product picked up an offer from the Razorbacks last week and is averaging 12 points, 8 assists, 5 rebounds and 2 steals through 17 games with Woodz Elite this summer.
One of his assistant coaches in AAU is Antonio Buchanan, who gave HawgBeat a scouting report on the rising junior.
"Davonte thrives in the open court," Buchanan said. "The faster the game is, the better he gets. I know that kind of sounds weird, but that's the honest truth."
Davis also has excellent court vision and can see plays unfold before they happen, something that can be attributed to the quality pointed out by Victor Joyner, his head coach at Jacksonville High.
Because he just recently transferred from Jacksonville Lighthouse, a small charter school, Joyner hasn't coached him in any games, but already sees the potential in him after a few offseason workouts and coaching against him.
"That's the main thing what I've seen in the little time I've been with him, is his IQ is off the charts," Joyner said. "The game comes real easy to him.
"He sees so much on the court. He's way ahead of his years. He's way ahead of the game as far as his knowledge of the game at his age."
Buchanan acknowledged that Davis still needs to work on commanding the team in the half court and improving his three-point shot, but he is good at attacking the basket and getting up mid-range jump shots and floaters.
However, that doesn't change the fact that Davis is a "pass-first point guard," Buchanan said.
"He can probably have 30 points in one game and 15 assists the next, but he can also do both in the same game," Buchanan said. "His impact goes a long way for a team because he can do so many things.
"If he's not scoring, his impact is still like he has 40 points because he's going to be getting everybody else involved and running the team."