2020 Texas WR Caleb Medford Recaps Arkansas Visit, Updates Recruitment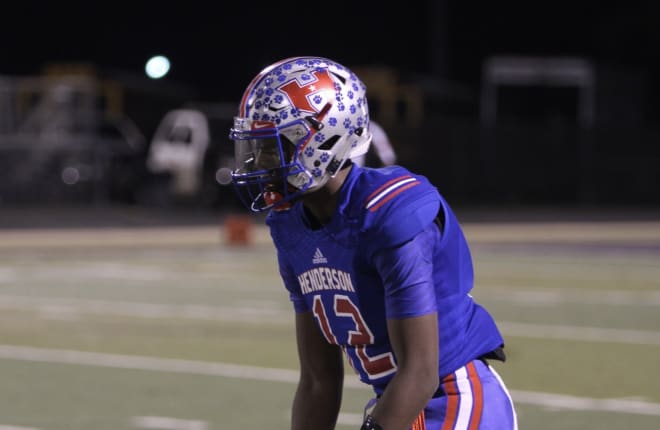 It's not uncommon for an East Texas athlete to be off the radar at this time in their recruiting process but a good number of schools have followed Arkansas and Missouri in offering Henderson High School wide receiver Caleb Medford so he's officially off the radar now and awaiting a Rivals rating.
Medford was one of dozens of recruits in Fayetteville this weekend for the Hogs' largest prospect day of the spring.
"The visit went very well," Medford said. "I love the facilities, for my education and for training to get better in my athletic career. I felt the love there, the coaches always kept it real and the knowledge they put into my head, I couldn't thank them enough."
The junior receiver currently has nine offers including Arkansas State, Memphis, Tulsa, Tulane and Missouri. Medford is an all-district team member in three sports: football, basketball and baseball.
He plans to visit several of the schools he holds offers, like Boston College and Memphis, and checking out new schools, like Houston and TCU. Then he'll start to think about official visits. He's also receiving interest from Texas, Wyoming and SMU.
"The process has been great, and Arkansas is one for the books, but my recruitment is still open and I have more visits to go to."
Medford said he'll be watching how the Razorbacks do this season.
SUBSCRIBE to HawgBeat and get access to exclusive prospect interviews, the best recruiting network in the industry, inside scoops on recruiting and team news, videos, podcasts and much more.
Join the discussion on THE TROUGH, the Arkansas Rivals premium message board for thousands of Hog fans.