{{ timeAgo('2023-01-24 11:39:26 -0600') }}
football
Edit
Arkansas commit, signees see movement in final 2023 Rivals250 rankings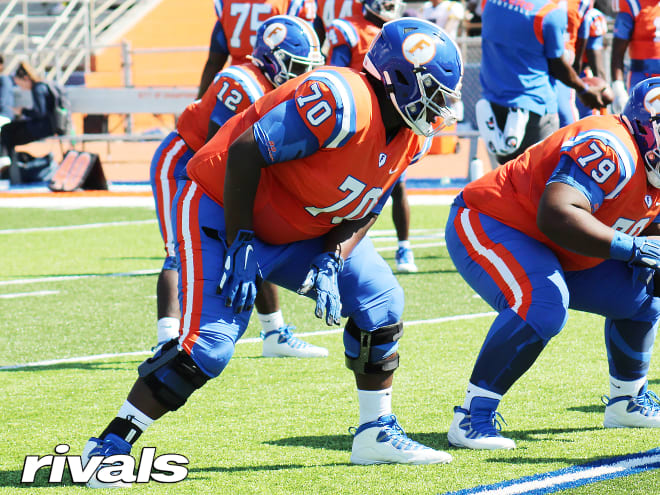 The final update of the 2023 Rivals250 dropped Tuesday, and three Arkansas recruits saw their rankings change.
Two of those recruits signed their letter of intent during the Early Signing Period in December, while one recruit, four-star tight end Shamar Easter, held off after Arkansas tight ends coach Dowell Loggains left the program to become the offensive coordinator at South Carolina.
Following a visit to Fayetteville on Jan. 15, Easter reaffirmed his commitment to the Hogs. He is expected to sign Feb. 1 on National Signing Day.
Here's a look at where Arkansas' commits are at in the new Rivals250 rankings.
Signees
New Ranking: 209
Old Ranking: 208
New Ranking: 245
Old Ranking: 229
Commit
New Ranking: 193
Old Ranking: 163