Arkansas expected to hire Gragg as new athletic director?
Sources say all signs point to Tulsa athletic director Dr. Derrick Gragg to become the new athletic director at the University of Arkansas, and multiple media reports on Thursday pegged Gragg as the hire.
Several other media outlets are indicating that this may be premature, but all indications seem to point to Gragg.
Gragg, 48 and a native of Huntsville (Ala.), received his PhD in higher education administration from the University of Arkansas and was also an instructor during his time. A student-athlete himself, Gragg played wide receiver at Vanderbilt and graduated in 1992. He earned his master's in sports administration in 1999 from Wayne State.
For six years under legendary coach and athletic director Frank Broyles, 2000-2006, Gragg worked in various departments of athletic administration as an associate AD, a senior associate AD and a deputy AD.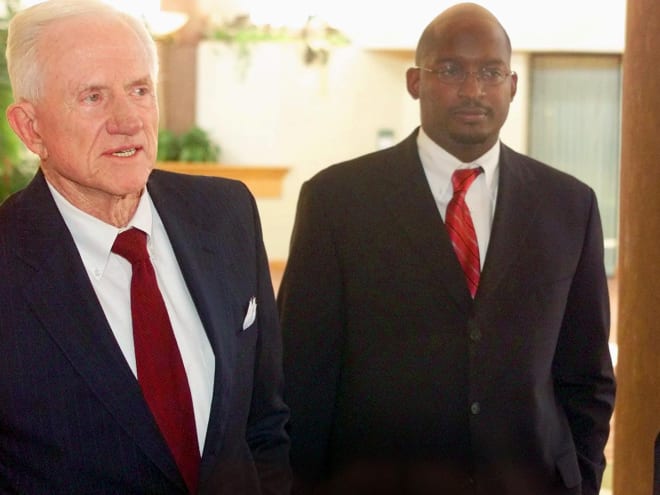 In 2007, he accepted the athletic director position at Eastern Michigan, where he served nearly seven years until 2013 over 21 athletic programs. In 2008-09, he was named Black Coaches & Administratiors Administrator of the Year.

He helped improved athlete graduation rates at Eastern Michigan and saw the highest cumulative grade point average in history for four-straight sememsters.
At Tulsa, the graduation rate is over 85 percent. 2015-16 was the first year in Tulsa history where the football team made a bowl game and the basketball team went to the NCAA Tournament in the same year. Gragg has witnessed 20 conference championships with 21 All-Americans.
His hires at Tulsa include former Baylor offensive coordinator Philip Montgomery as head football coach (2014), former Missouri basketball coach Frank Haith as head basketball coach, and former British Open Champion Emilee Klein-Gille as the women's golf coach.
Tulsa went 10-3 in 2016 but slipped to 2-10 this season. Tulsa basketball was 15-17 last season and is off to a 2-3 start this season.